Marketing plays a huge role in how companies grow. No matter how small a business, marketing themselves is how they gain more notoriety and a wider customer base. The online world has allowed businesses to expand their reach globally at the click of a button.  Digital marketing has opened doors for marketing specialists to gain a new understanding of their customer base. It has changed how customers interact with their favourite businesses daily. 
When it comes to the digital marketing 2023 trends, either as a customer or as a business, you want to get ahead of the game and have accurate information on the future of digital marketing in 2023 so that you can adjust and adapt your business strategies or buying habits to be in lock-step with your customers. 
But how is digital marketing going to change in 2023? What can we expect to see more and less of in digital marketing? Here are the digital marketing trends in 2023 that you can't ignore.
6 Digital Marketing Trends in 2023
Continued Growth of Social Media Marketing
The advent of social media and its explosion into the digital marketing space has really opened up a whole new world of marketing potential. It connected businesses and their potential clients faster than anyone could have imagined. This is predicted to continue in 2023. Whether it's a relative newbie in the online business world like TikTok producing over $4.6 billion in 2021, it's obvious that for all of its critics, TikTok is still a force for good in the marketing world. 
Likewise, Facebook and Instagram generated over 113 billion dollars in 2022, according to Statista. Social media marketing opened up a whole new marketing field with its meteoric rise as a message-spreading powerhouse, which is predicted to continue in the upcoming trends of 2023.
Content Creators as Brand Spokespeople
The rise of content creators in all forms ballooned during the Coronavirus pandemic, and while using superstars as a marketing tool is nothing new for businesses – Logan Paul, Mr. Beast, and other content creators are now replacing the Michael Jordans, David Beckhams, and much of the 1990s. 
Far apart from the marketing of a product, content creators have become a brand unto themselves and have built their products, which they bring to market. But the beauty of the internet means that almost anyone can become a "content creator" with various products and niches, whether photography, vlogging, custom-made furniture or jewellery, etc. Brands all over are searching for content creators to market their products and grow together.
Video Marketing Increases Marketing Campaign Success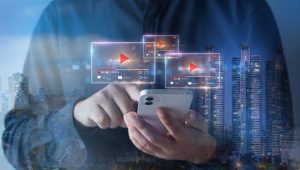 One of the biggest digital marketing trends of 2023 will be the continued success of videography in marketing businesses and their products. According to Wyzowl, businesses that utilised video marketing had a 96% increase in how many customers better understood their products. 
Using videography in your marketing sometimes puts a human face on a product, or a brief 'how-to' video could encourage a user to try your tool! Using short and sweet videos that capture the essence of your products is a fantastic way to reach more people who are watching videos 60% more than they're reading instruction manuals. 
With over 85% of all businesses utilising videos as a marketing tool, there's never been a better time to get in on the future of digital marketing in 2023. 
Increasing Desire From Communities For Business Interaction
They say, "It takes a village," which is true for those with smaller businesses. The success of one's small business often depends on the community they're engaged with. And being engaged with a community means inspiring and evoking emotion within a community group with your product or service. 
Given the events of the last two years, humans wish to feel connected to the products they're buying and the businesses they support. They're willing to put their money into businesses that share their values. This is why it's important to understand the climate and market space you occupy and use that knowledge to make smart and informed business decisions.
Strike a Balance Between Content & Value In Marketing Campaigns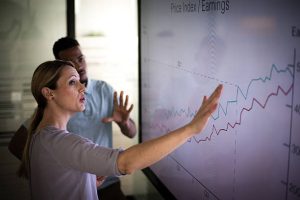 One of the most important upcoming trends in digital marketing is that each campaign strikes a balance between showcasing a product's value and producing content that's relevant and timely for your audience. 
Certain brands have had banner years in digital marketing because they've struck that balance in creating a valuable product while engaging their audience and marketing it effectively via online content. While the ultimate goal is to sell products, selling products with value is the most important part of any marketing campaign. 
The digital marketing trend of the year is selling products with value rather than focusing on how to sell the most products to the greatest number of people. 
Use of Artificial Intelligence & Chat GPT-4
One of the most explosive innovations in automated technology in the last year or so has been the advent of Chat GPT, from passing the bar exam to having the ability to have human-like conversations. To that end, Chat GPT will be one of the foremost online marketing trends of 2023 and can be used in new and creative ways by businesses to save time and maximise their reach. 
While it may be premature to say that Chat GPT-4 will replace freelance writers and other professionals, Chat GPT-4 is certainly capable of helping businesses save time. For example, certain Chat GPT functions will create ideas based on keywords – perfect for generating short social media posts, which can then be automatically posted based on a calendar via other applications.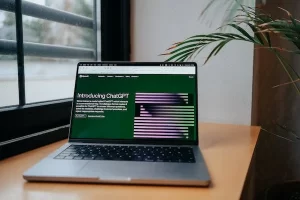 The use of AI also aids businesses in understanding how their marketing is working in the market. Artificial Intelligence can sift through information and data collected within specific marketing campaign timelines, giving businesses insight into what's working and not in their marketing strategies. 
How to Use These Digital Marketing Trends
Understanding the top digital marketing trends of 2023 is one thing. Utilizing them to your benefit is something else entirely. Here are a few tips on using these trends that make the future of digital marketing in 2023.
Social Media Marketing
Using social media marketing to your advantage requires understanding how and when to target your audience with ads on their social media. Consider when your ideal clientele are checking their Facebook or Instagram pages and create short, sweet messages – either in video form (via an Instagram reel, for example) or a short written message with a hyperlink to a product page with a corresponding photograph. 
Understanding the timing of your ads and how best to target your audience will give you a superior edge as you plant ads across your social media networks.  
You can also use AI tools to automate this process.
AI In Digital Marketing
Alongside the automation potential of artificial intelligence, using AI to run analytics to analyse your marketing strategies, you can also use AI to moderate comments on your socials and post content. This can save your small business time and/or money, as you save having to pay someone to perform this task for you. 
Video Marketing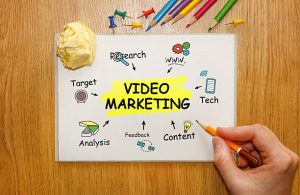 Using video marketing effectively in your digital marketing requires some investment in hiring great videographers with the skills and portfolio to bring professional quality to your marketing. Video marketing is one of the best ways to reach your audience. Ensure quality over quantity and understand what makes a great video that effectively markets your product or service.
Connect With Your Community to Sell Products/Services
One of the most important elements of digital marketing is to keep your finger on the pulse of issues that matter to your community. When issues that are of importance to your community crop up, figure out a way to create a product or market your service in such a way that connects with your community during their times of need. This requires a great deal of emotional intelligence and an ability to communicate with your potential customers.
Final Thoughts
Digital marketing in 2023 will provide your business with a new way to track the reach and success of your marketing campaigns, reach more people via social media, and engage with and create new personalities within the influencer space to make yourself an authority on your business' specialty. 
Connecting positively with your community and creating products or offering services according to their needs and feedback is a fantastic way to gain new ideas about marketing your product or service to your community. 
Understanding the various digital marketing trends of 2023 that you can't ignore will give you a better insight into how to engage with your customer base and sell your products faster while maintaining it's value.
Frequently Asked Questions
Is Digital Marketing in Demand in 2023? 
One of the ongoing trends in the marketing world is a year-on-year increase in digital marketing revenue generation. As the Coronavirus kept us indoors, our online spending increased significantly and settled around an 11-12% increase in revenue from digital advertisements in 2022, having shot up in 2021 thanks to COVID.
How Will Influencer Marketing Change in 2023? 
The rise of influencers has been meteoric in the last couple of years, and 2023 will be no exception. From a marketing perspective, influencer marketing is predicted to increase in 2023, with 67% of businesses projected to increase spending on influencer marketing.
What are Social Media Aesthetic Trends in 2023? 
Your aesthetic is important when it comes to your business's social media. It's how customers associate you with your business and differentiate your social media pages from competitors. 
Some aesthetic trends in social media pages in 2023 include chunky, bold fonts. Bright, bold, contrasting colours. Another bold trend among those seeking to update their social media's graphic design includes a retro style with big, sixties fonts and bright colours. Perfect for use in logos and Instagram reels.