Is there a quick and easy way to make digital advertising more effective? How do you make search engines like Google place you at the top in an increasingly competitive world? Ranking first improves your conversion rates, lead generation, and brand awareness. 
In this guide, you'll learn the benefits of search engine marketing SEM campaigns and how to develop your marketing strategy to generate organic searches. 
What is search marketing? 
Firstly, what is search marketing? SEO, PPC campaigns, and other types of marketing all fall into a broad umbrella category called search engine marketing. You might see it shortened to 'search marketing' or SEM.
Essentially, SEM refers to all brand marketing efforts (paid and unpaid) to gain traffic and visibility from Google search results pages. Search engine marketing provides businesses with a comprehensive approach to their digital campaigns.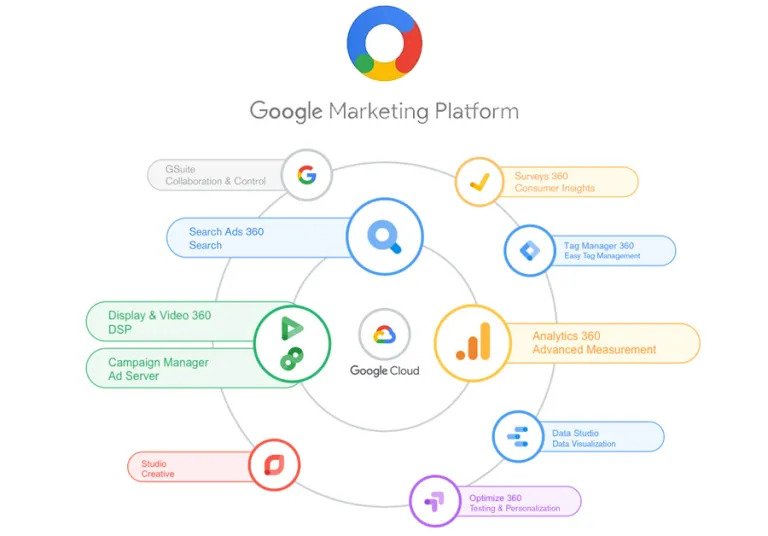 Source: Mstwotoes
Your search engine marketing strategy will work with other marketing tactics, such as your social media strategy. Together, your marketing campaigns will improve website traffic and generate leads. 
SEO vs SEM
SEO and SEM are two acronyms you'll often hear about in marketing. SEM stands for search engine marking — this refers to all efforts to increase brand awareness through Google's search results through paid ad strategies. 
In contrast, SEO (search engine optimisation) refers to organic traffic from keyword research, UX, and link building. While technically organic SEO falls under SEM, you might find marketers using the acronyms separately. Both strategies improve search advertising and push your business website's rankings higher. 
How does SEM work? 
Search engines like Google, Bing, and others use sophisticated algorithms to ensure they provide the most relevant results to the user. They consider user intent, location, reliability, and other available information.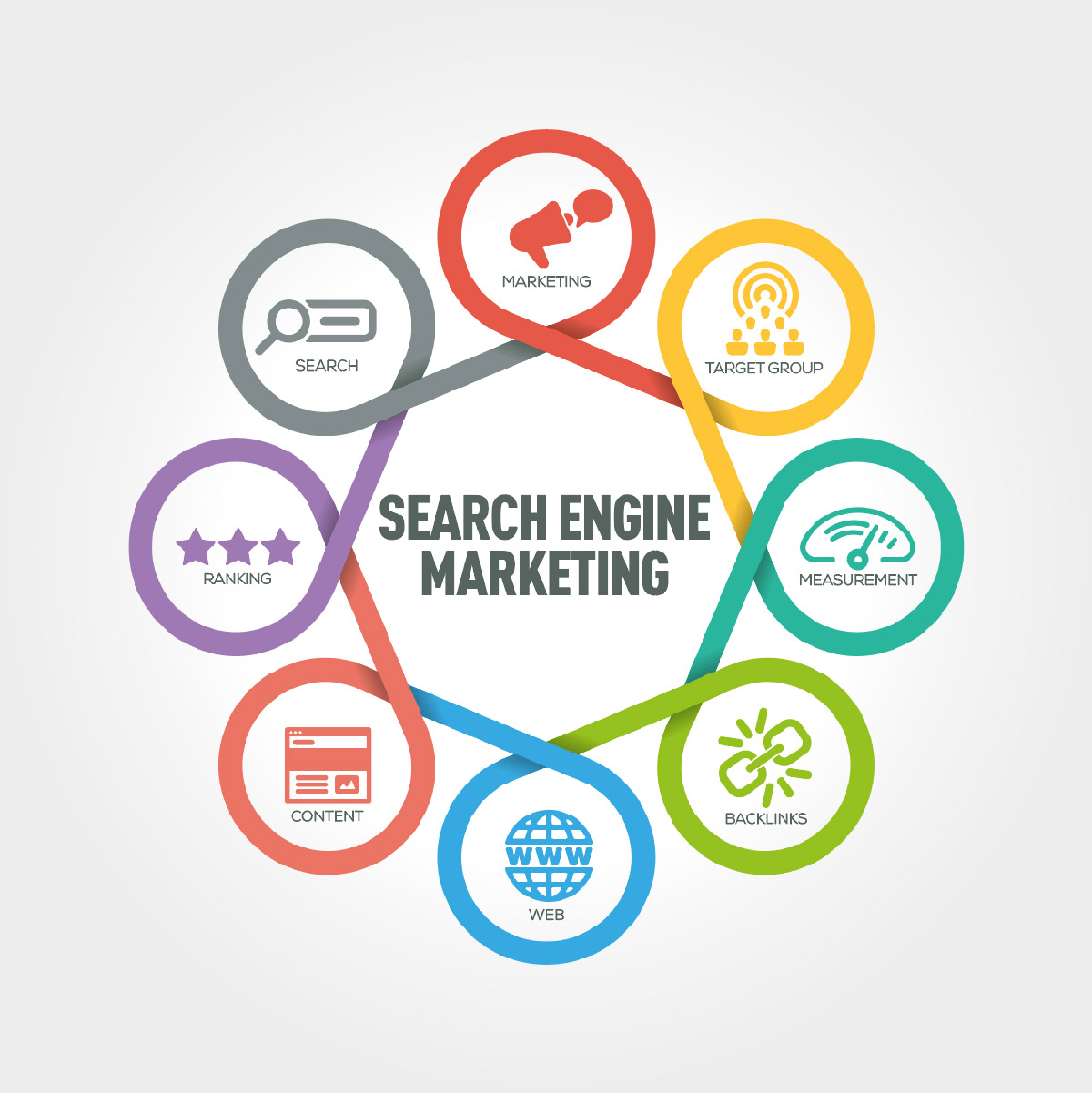 Source: Soulo Communications
In PPC marketing, sponsored ad copy appears at the top of the search engine results page. These provide more visibility than organic results, generating traffic. 
For instance, a customer looking to buy a new rucksack will type their search queries into the engine — also known as keywords. The results page will show various company ads matching the search keywords. The higher prominence of search ads improves clickthrough rates. 
SEM doesn't work in isolation. As a marketing manager, you must conduct keyword research and optimise your landing pages to ensure your Google ads match users' search intent. 
Why is SEM important?
Why should you bother with SEM? Paying for a Google shopping ad seems futile when you can use a free keyword content marketing strategy or social media marketing strategy. Yet, SEM allows your target a broader audience. Read on to discover the importance of search engine marketing. 
1. Conversion-focused
The overall aim of all your marketing goals is to convert audiences into paying customers. SEM focuses on conversion rate optimisation. SEM strategies will help you gain new subscribers, grow your email list, and turn leads into customers.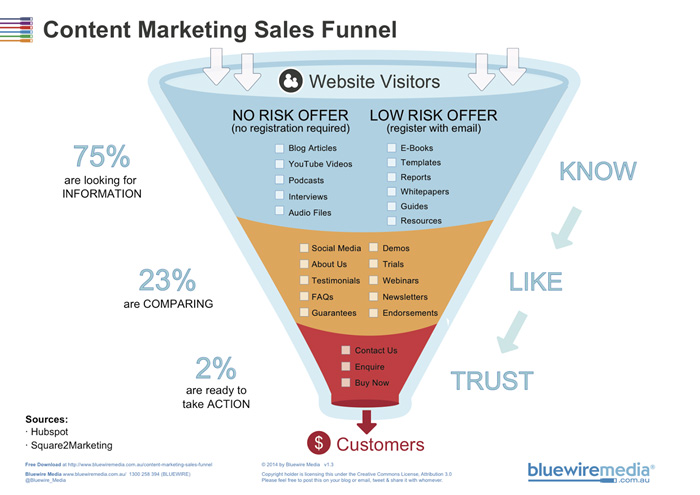 Source: Duncan Ebata
PPC ads often lead to conversion-focused landing pages that drive website traffic through the sales funnel. Directing web visitors to optimised pages is faster at obtaining results than SEO. SEO can support brand awareness and takes time to yield results, whereas paid ads focus on advertising.
2. Brand awareness 
Spreading awareness of your brand architecture is integral to any digital marketing strategy. According to Google, an ad campaign can improve brand awareness by 80%. Even if you receive relatively few clicks, your brand name is visible at the top of the page. Searchers will read and recognise the product, brand name, or URL. 
3. Accessible 
Many business owners hesitate to use SEM tools because of the cost. There are indeed other 'free' online marketing tactics. However, the cost of a paid advertisement doesn't outweigh the benefits. Similarly, your ad spend doesn't have to be high. Search engine marketers can pay as little or as much as they wish. 
SEM is accessible to all businesses, big and small. For instance, you could start with as little as $5. Of course, the more money, the greater your chances of success. That said, small businesses might successfully appear high on a local search with a small marketing budget. 
4. Local marketing 
SEM is an excellent tool for driving traffic from local searches. If you're a local business, it's easy to optimise your digital assets with your geographic location. For instance, when people search for "delivery food near me" or "grocery store in Sydney," the search engine will connect users with local businesses. 
Studies suggest that 75% of local searches result in in-store visits. Accordingly, local SEO is crucial. Moreover, using a location-based marketing tactic might generate actual foot traffic. 
5. Immediate results 
Many marketing and SEO strategies require time. SEM delivers fast results. With Google ads, you can create an ad in minutes. There is an approval process before your ad appears, which should take about a day. 
While you'll need to conduct ongoing maintenance and regularly optimise your website, SEM should provide immediate results. SEM is one of the fastest web traffic strategies. 
6. Consistent traffic 
Consistent visibility and sales help businesses plan, forecast and budget. You will generate fast organic results, and SEM should provide consistent traffic. While everyone will face spikes and drops in traffic, paid ads should drive relatively constant traffic to your website. 
Research suggests that paid ad clicks make up about 89% of the traffic — a figure that SEO and social media advertising cannot replace.  
How to build an effective SEM strategy?
Do you want to use SEO and SEM and push your website to the top of the search engine result pages? Here is everything you need to know as a content marketer to build an effective SEM strategy and improve your conversion rate. 
Step 1: Understanding search intent
Understand your target audience's search intent. What are customers looking for? Why do they need a specific product or service? Understanding market trends and user intent will help you optimise your SEM strategy.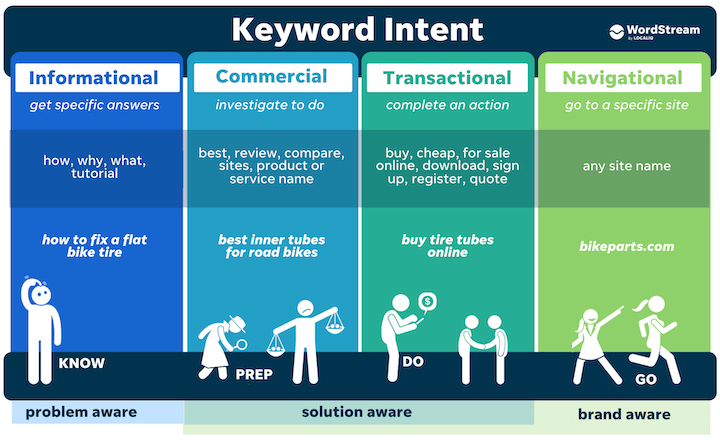 Source: WordStream
Furthermore, it would help to consider how users search. Globally, 51% of phone owners search exclusively on their mobile devices. Consider how this might affect their search intent.
Step 2: Locate strategic keywords
SEO is a crucial part of SEM. It would be best if you researched keywords to target your desired audience. You should:
Search for long-tail keywords.

Create focused ad groups.

Get rid of duplicates or a negative keyword.
Step 3: On-page SEO 
On-page SEO focuses on your website. With this technical SEO strategy, you make your site search engine user-friendly. By creating a fast website with informative title tags and engaging content, your on-page SEO will improve your search marketing digital strategies. 
Step 4: Off-page SEO 
Off-page SEO focuses on your social media channels and presence on other websites. Off-page SEO aims to attract links to your web pages from other sites. Building links is one of the most influential ranking factors. Linking targeted keywords signals to Google that your page is trustworthy and reliable. 
Step 5: Launch your SEO and SEM campaigns 
Next, you must launch your SEO and SEM strategies. With many moving parts, your marketing team will need to work together to handle writing site content, ad copy, technical SEO, and collaborate with your social media marketer. 
For SEO:
Complete an SEO audit.

Setup Google Analytics for your website.

Research targeted keywords and integrate them into existing pages' content, title tags, and meta descriptions.

Compress and optimise site images for SEO.

Create a content calendar for new content.

Create a 'Google My Business' profile.

Create a plan to maintain and regulate SEO.
For SEM:
Research your monthly ad spend budget.

Create a Google Ads account.

Outline and strategise campaigns.

Research keywords and write optimised ad copy.
Step 6: Monitor strategy performance
Finally, it would help if you had a routine to monitor and maintain your SEO and SEM strategies. Unfortunately, marketing is an ongoing process. You cannot set up any digital campaign and leave it to do its thing. 
As the world moves on, marketing trends and user searches change. To continually get the most out of your money and SEO efforts, businesses should regularly update their strategies. 
Summing up
Our search marketers and SEO specialists will help you improve your organic web traffic and ad conversion rates. Chat to BlindSeer today. We can provide the expertise and resources to rocket you ahead of your competitors.